The Vietnam Software and Information Technology Services Association recognized CMC Global's software outsourcing service as an excellent service on April 28, 2023.
This is the fourth time in a row that CMC Global has been honored to receive the Sao Khue Award in the "Software Outsourcing Services" category awarded by VINASA Association.
To achieve this most prestigious award in the software and information technology industry, the products and solutions participating in the prize must go through 3 rounds of evaluation with criteria such as criteria for evaluating the operational capacity and brand reputation of enterprises and organizations that own products.
Sao Khue Award – 5-star rating "Software Outsourcing Services" for CMC Global is a vital mark recognizing the non-stop efforts of the entire team of CMC Global, in particular, and CMC Group in general, to provide strategic services to solve complex problems in the process of business management and operation.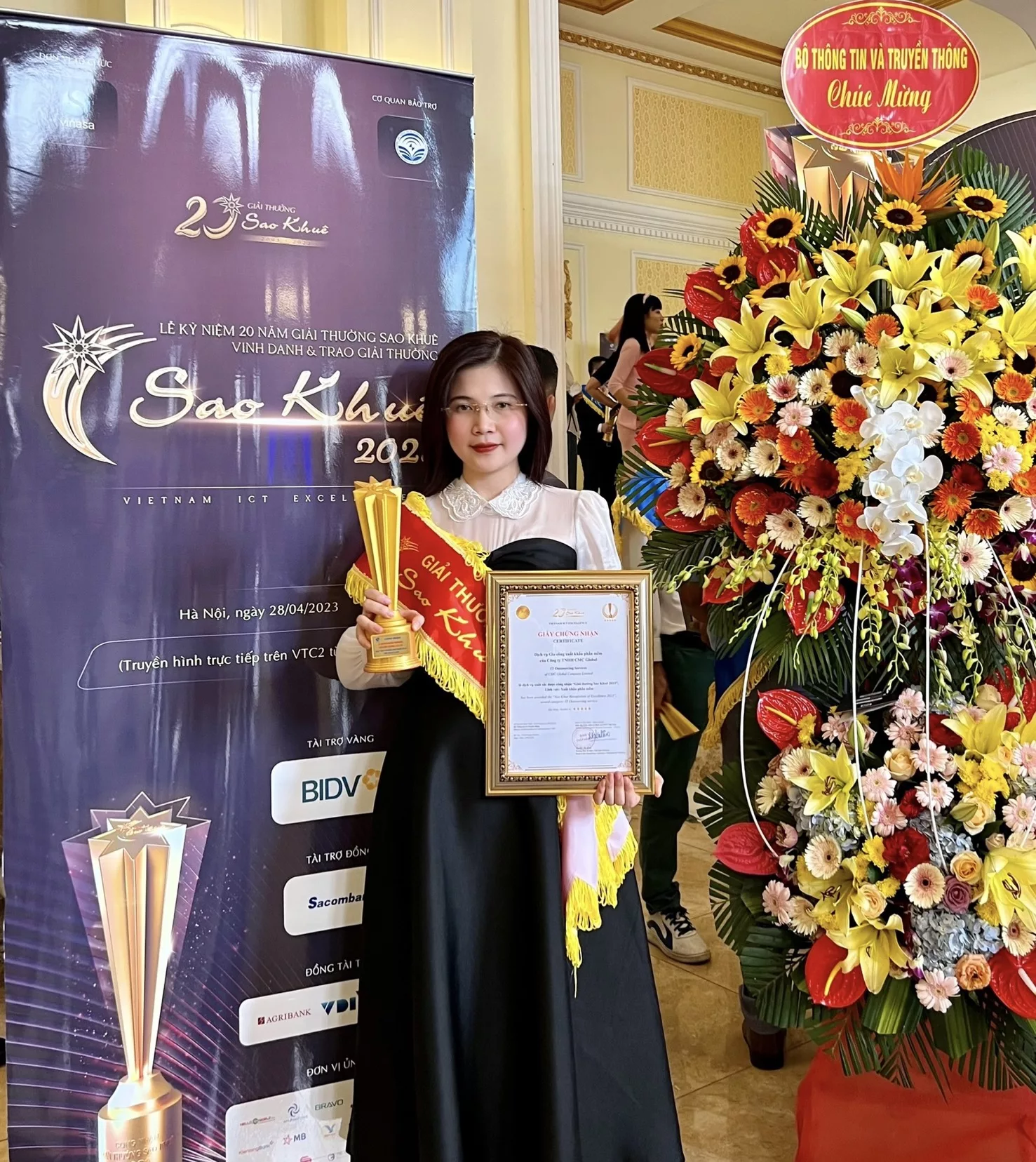 Ms. Luong Thi Nguyet Hang- Inbound Marketing Manager, representative of CMC Global at Sao Khue Awards 2023 – 5 star rating, software outsourcing field
More than 500 international customers trust CMC Global's international standard software outsourcing service with 4 main areas:
Software development (app development)

Software maintenance (app maintenance)

Control software testing

Legacy migration
These solutions help businesses meet infrastructure and information technology requirements without going through a third party.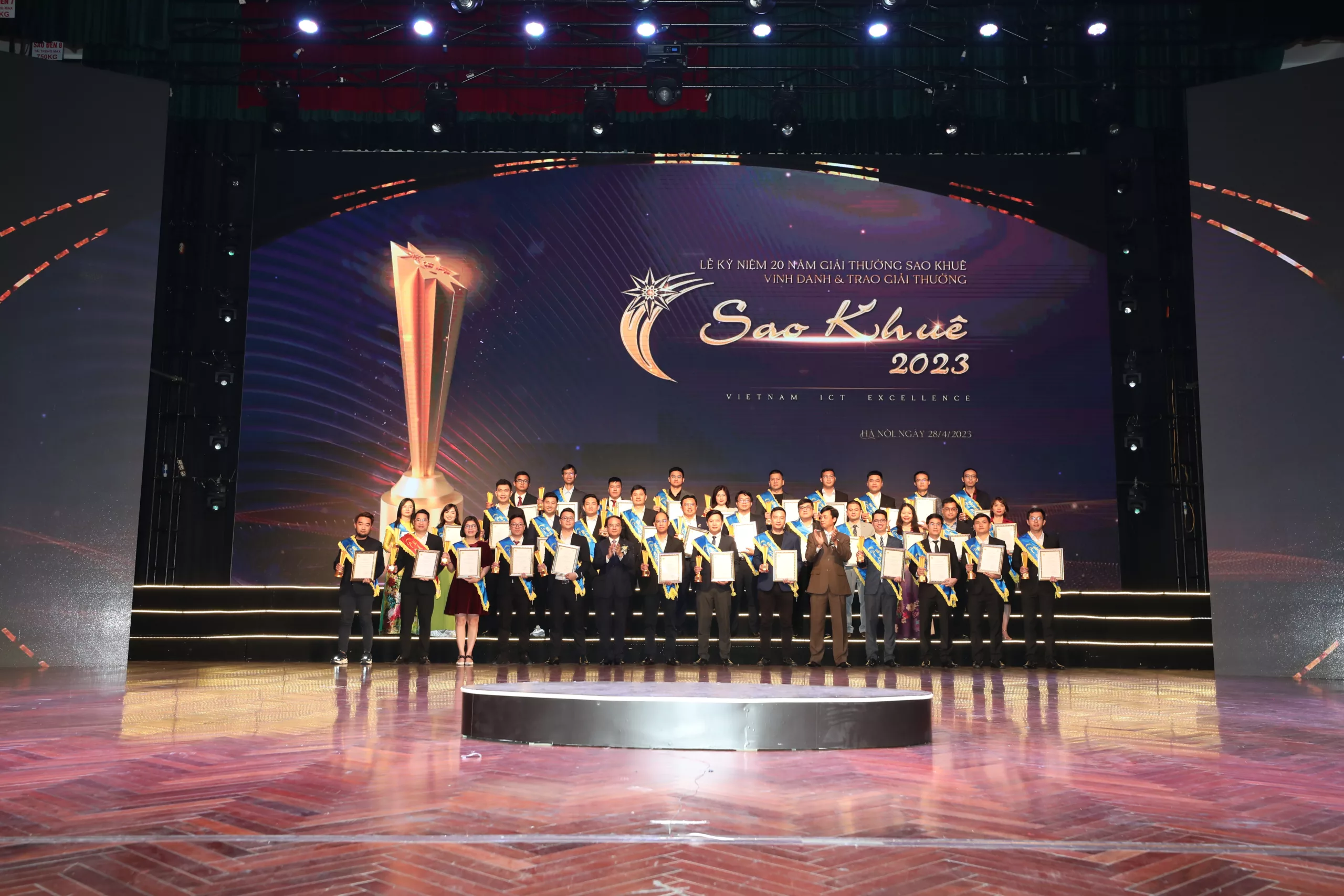 In addition, CMC Global also provides consulting services for digital transformation roadmap, helping businesses step by step build resources, apply technology for Digital Transformation and solve specific business problems associated with digital transformation, business development orientation, towards optimization and improvement, creating new values.
With CMC Global, digital transformation services, specifically cloud technology (Cloud), play a central role in the company's development orientation to 2025. In 2021, CMC Global officially became a consulting partner of Amazon Web Services, marking the company's efforts and commitment to improving service quality for Cloud solutions to meet the increasing demand of global customers to run their business on the AWS platform.
Besides Cloud-related services, CMC Global provides services and solutions such as business process automation (BPA) and data analytics. These service and solution groups have been constantly growing to meet customers' needs in the company's target and new markets.
With the "Customer Center" customer-focused orientation, CMC Global believes that the sustainability of the business comes from the outstanding values that customers receive. The dedication and efforts of the CMC Global team in each service are the foundation for the company to confidently expand internationally with Make in Vietnam technology products and solutions.