On August 16th-17th, CMC Global will participate in Techsauce Global Summit 2023, an event focusing on unleashing business values through a technology approach.
Addressing C-suite concerns of growth, sustainability, technology, and innovation, this event facilitates:
Alignment efforts among C-suite leaders, speeding up the integration of technology.
Informed decision-making driven by data through technologies like AI and cloud.
Formulation of a well-developed IT security strategy to enable swifter business operations.
At the event, CMC Global is honored to welcome our esteemed guests, including Mr. Sanan Angubolkul from the Board of Trade of Thailand and Mr. Pham Hong Quat, the Director-General of the National Agency for Technology Entrepreneurship and Commercialization Development (NATEC).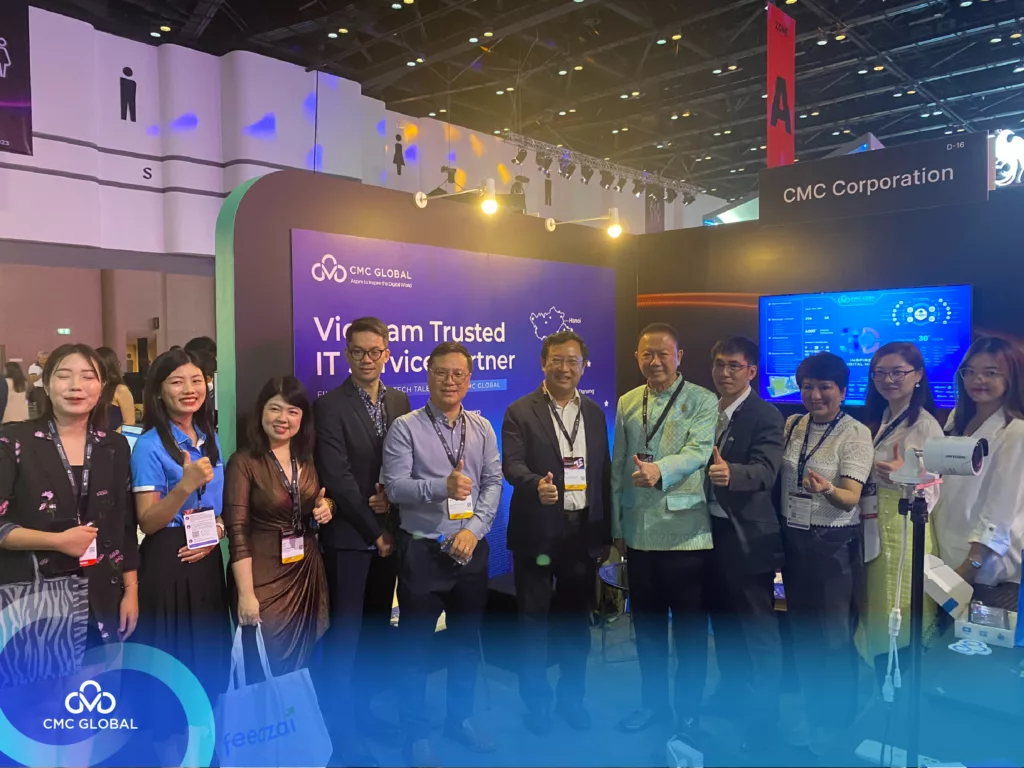 At the event, CMC Global will display its AI-powered CIVAMS solution (facial recognition) and other digital services at Booth #16.
Come and visit Booth No.16 on the exhibition floor to interact with CMC Global's specialists and uncover our technological offerings that enable enterprises to tap into the digital possibilities across various domains.