On November 8th, a high-level delegation from CMC Corporation, led by Mr. Nguyen Trung Chinh, Chairman of CMC, paid a visit and held discussions with the Australian Embassy delegation in Hanoi. The purpose was to strengthen collaborations and enhance partnership opportunities between CMC and various Australian agencies and businesses.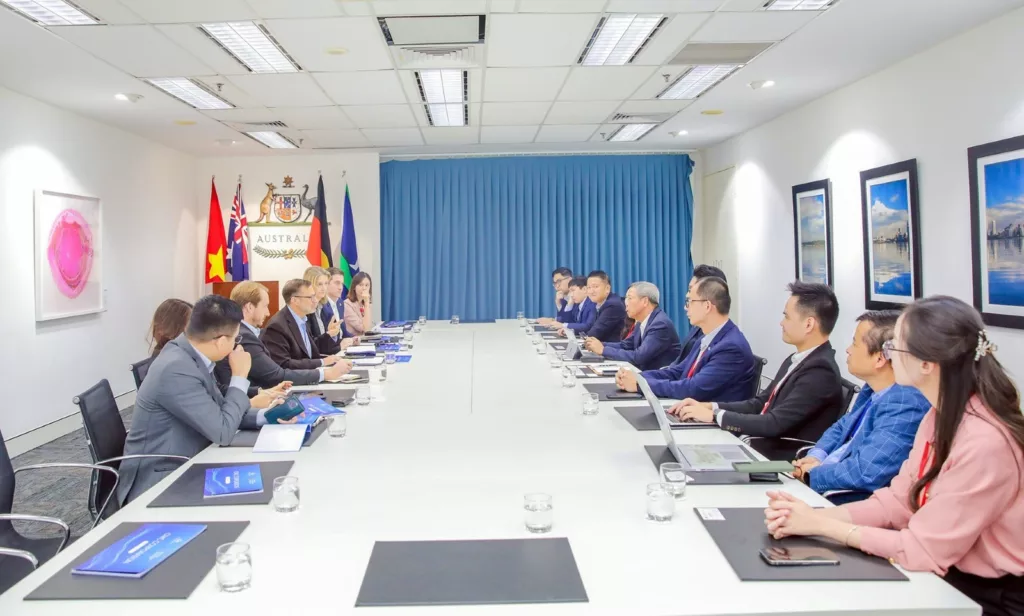 Welcoming the CMC delegation, representatives of the Australian Embassy included Mr. Andrew Goledzinowski – Australian Ambassador to Vietnam, Mr. Charles Thursby-Pelham – First Secretary and Mr. Aedan Puleston – Second Secretary, Ms. Cecilia Louise Brennan – Economic Counselor and leaders and attachés in charge of various fields of the Australian Embassy. 
On the side of CMC Corporation, there are Mr. Nguyen Trung Chinh – Chairman of the Board of Directors/Executive Chairman of CMC Corporation, Mr. Ho Thanh Tung – General Director of the CMC Corporation, Mr. Dang Ngoc Bao – Executive Vice Chairman of CMC Corp/General Director of CMC Global, Mr. Ha The Phuong – General Director of CMC Cyber Security, Mr. Dang Tung Son – Deputy General Director of CMC Telecom and other senior leaders of the corporation. 
At the beginning of the meeting, Australia Ambassador Mr. Andrew Goledzinowski expressed his joy in welcoming Chairman Mr. Nguyen Trung Chinh and the senior leadership team of CMC Corporation to visit and work at the Australian Embassy headquarters. On this occasion, the two parties discussed important cooperation opportunities in the fields of Digital Infrastructure, Technology & Solutions, Global Business and Research & Education, which are potential and strengths of CMC.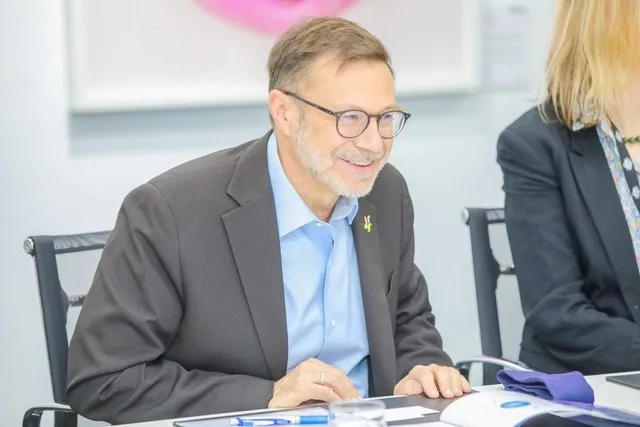 The Australian Ambassador highly appreciated CMC's achievements in the field of technology over the past 30 years and emphasized the importance of promoting international cooperation to promote common development. He also spoke about the potential for cooperation from combining the advantages of Vietnamese and Australian businesses. "Currently, Australia has risen to become Vietnam's 7th largest trading partner. In addition, the two countries also focus on innovation, artificial intelligence, Internet optimization, and satellite communications to promote many fields. We highly appreciate CMC's plan to invest in Australia and the Corporation's trust in our market. With the strengths of each side, the cooperation between CMC and Australian businesses can help build a better future," said Ambassador Mr. Andrew Goledzinowski.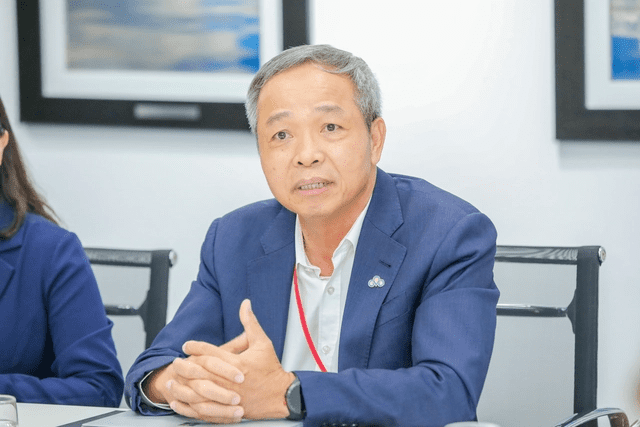 Chairman Nguyen Trung Chinh expressed his wish to continue receiving attention and support from the Government, Australian Ministries and the Ambassador personally in the future to promote more effective cooperation between CMC with Australian organizations and businesses. Through the discussion, the two sides shared their vision and determination towards revolutionizing the information technology industry, specifically lessons learned in implementing digital transformation solutions and building telecommunications infrastructure to improve the quality of products and services and solve technology problems being encountered.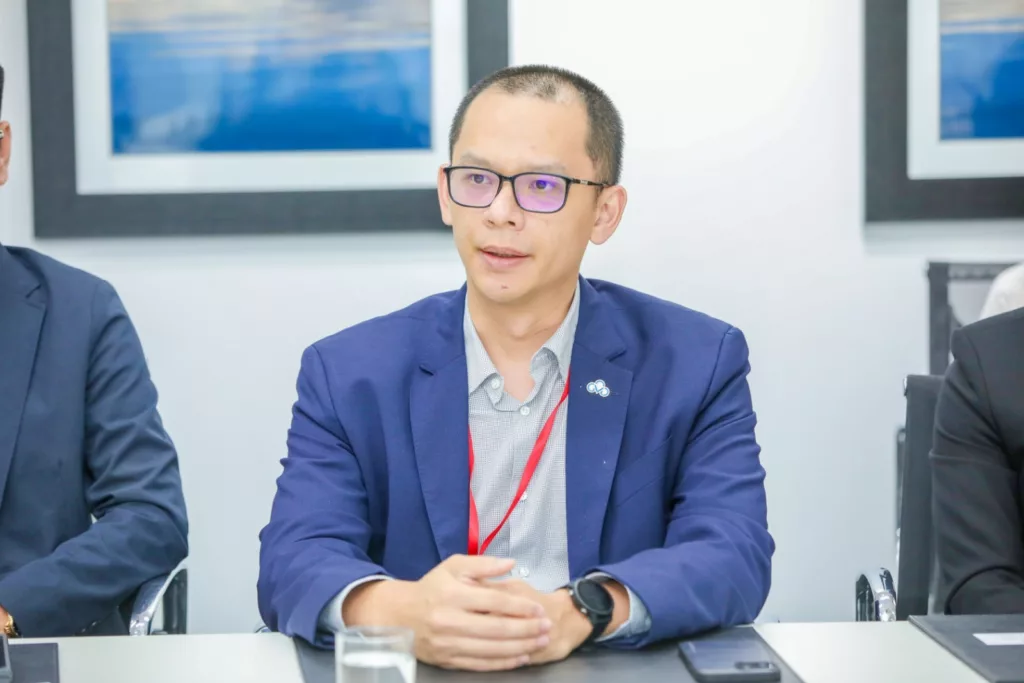 CMC also hopes to work with Australian businesses to design and provide solutions that meet the needs and specific requirements of customers in the ITO field. Mr. Dang Ngoc Bao – Vice Chairman of CMC Corp/ General Director of CMC Global said that CMC Global was in the top 2 software outsourcing enterprises in Vietnam. The company is proving its position with services and solutions that help customers at home and abroad effectively transform digitally.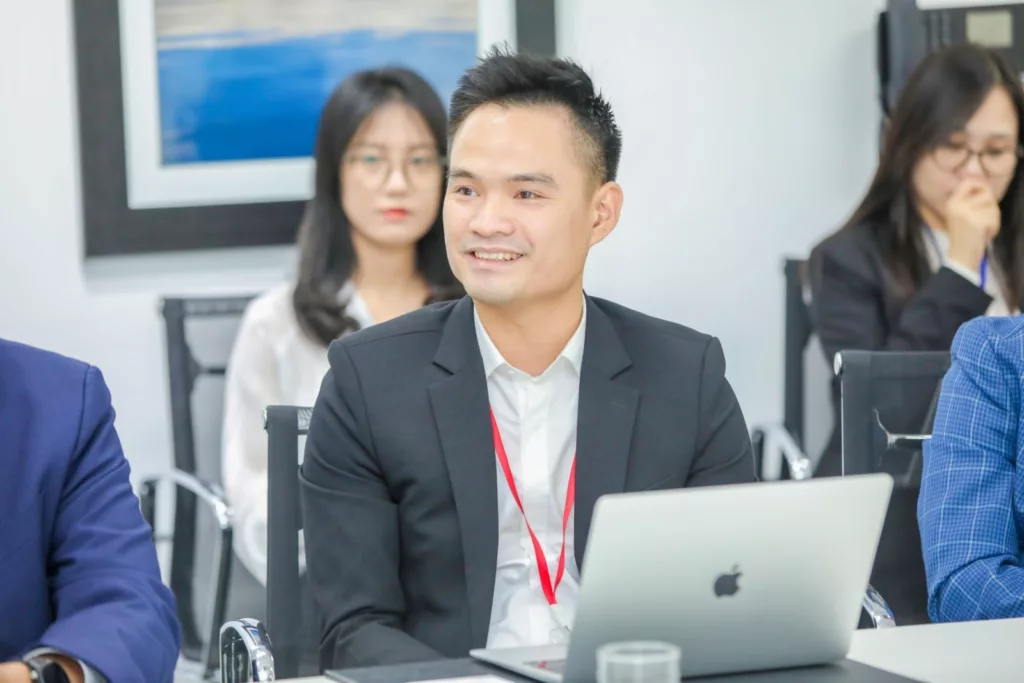 Especially, after listening to Mr. Nguyen Cao Cuong – Director of GEU / GUS CMC Global introduce the strengths of CMC Global's international standard IT outsourcing service, Ms. Cecilia Louise Brennan – Economic Counselor and the Australian Embassy delegation all committed to agree to support CMC in expanding cooperation and accessing businesses that have large demand in Australia. CMC Global's services are currently trusted by more than 300 international clients, including many services that meet the needs of the Australian market today such as: providing solutions for large banks, retail and energy sectors, Fintech field to develop future financial systems; new technologies such as RPA, IoT, Big Data, AI / ML serving the aviation industry … Assessing the Asia-Pacific market, including Australia, as one of the key markets, CMC Global aims to become a strategic partner to help Australian businesses accelerate digital transformation through building Global Delivery Centers in Vietnam with young, highly qualified digital workforce and cost-effective solutions. 
Mr. Ho Thanh Tung – CEO of CMC Corporation said that CMC aims to develop strongly in the global market: "CMC aims to have at least 7,000 IT talents by 2025, operate on a global scale, achieve million-dollar revenue with 50% contribution from digital transformation services, become the leading digital provider in APAC, consult and deploy full ERP". 
Appreciating the scale of development, vision and orientation of CMC Corporation, Mr. Charles Thursby-Pelham – First Secretary of the Australian Embassy said that he always believed that the key areas that CMC was pursuing would contribute significantly to help Vietnam achieve its economic goals. First Secretary Charles Thursby-Pelham also affirmed that the Australian Embassy in Vietnam was ready to be a bridge to support CMC to promote its business activities in the Australian market. 
At the working session, the leaders in charge of the fields of the Australian Embassy also exchanged with the delegation of CMC to clarify some contents that the Embassy wanted to learn more, especially the issues related to innovation activities, education research and development of advanced technologies such as: AI, Big Data, IoT, Blockchain…