On the evening of May 26, 2022, CMC organized the 29th anniversary and CMC Awards with the theme " Light Up CCS – Speed Up CMC." This year, CMC Global is proud to receive The Leading Company of the Year award for the second consecutive time.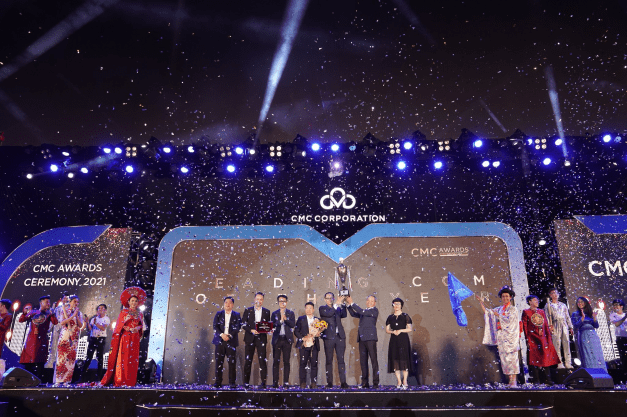 After five years of development, from a humble beginning of only 50 people, the company grew to 350 in 2019 and has 2,000 employees as of 2022, making it one of the Top 3 ICT companies in Vietnam… CMC Global positions itself as a long-term and trusted IT solution provider in the global market. In the last fiscal year, the company reached a record sales revenue of 1.300 billion VND.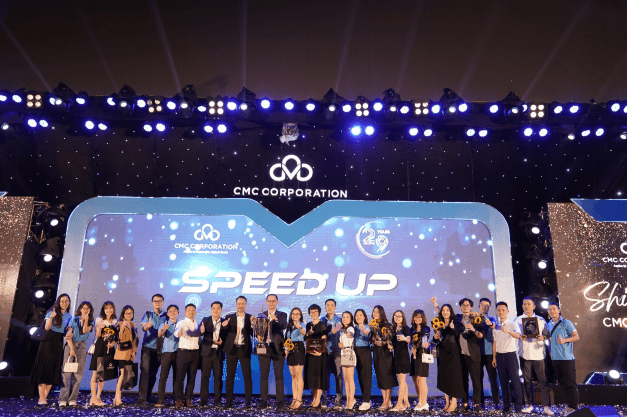 Being The Leading Company of the Year recognizes the relentless efforts of CMC Global's people on the journey to conquering new markets in the digital world and overcoming the Covid-19 pandemic. The company has been working with 300+ customers and business partners worldwide, becoming a long-term companion of leading corporations.
As the key message of the CMC Awards this year – Speed Up, CMC Global aspires to go faster and grow more rapidly to accelerate CMC's "go global" journey to become a global digital corporation with billions of dollars in its revenue.