CMC Global, a key representative of CMC Corporation, reaffirmed its commitment to filling the gap of digital manpower in the next 5 years and bolstering digital transformation initiatives alongside Korean businesses.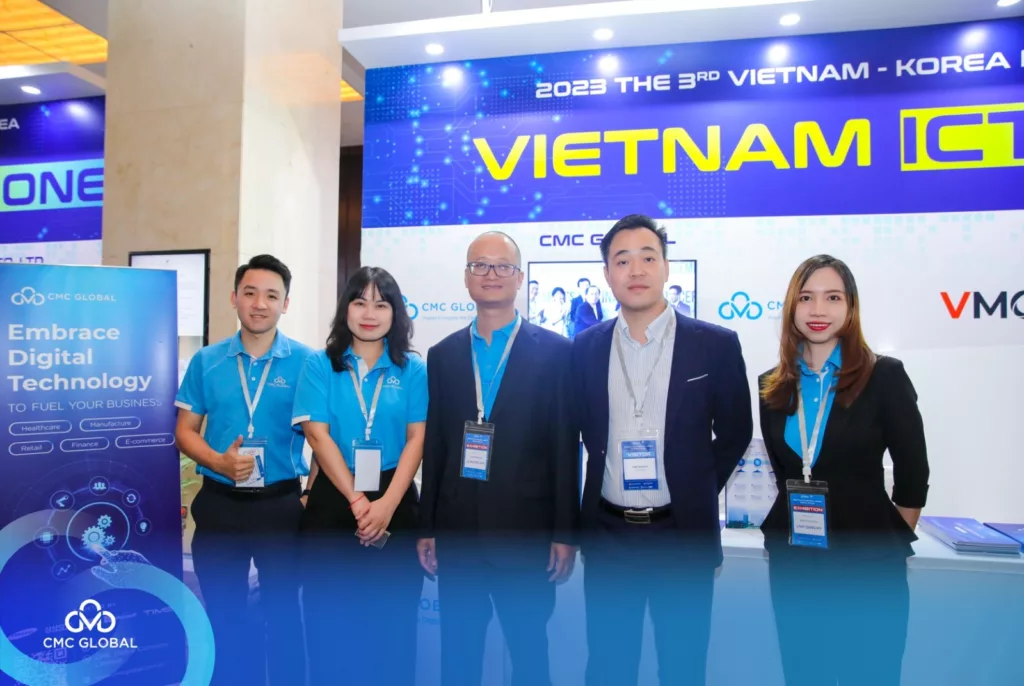 This commitment was emphasized at the 3rd Vietnam-Korea Cooperation Forum held on November 6. The event took place from 6 Nov to 7 Nov 2023, was organized by the Ministry of Information and Communication of Vietnam in partnership with the Korean Embassy in Vietnam, the Korea IT Cooperation Center in Hanoi (NIPA), and the Korean Ministry of Science, ICT, and Future Planning. The forum was an opportunity for the parties to exchange and share their needs and policies on digital technology, technology development, and human resources training in the field of information technology and digital transformation.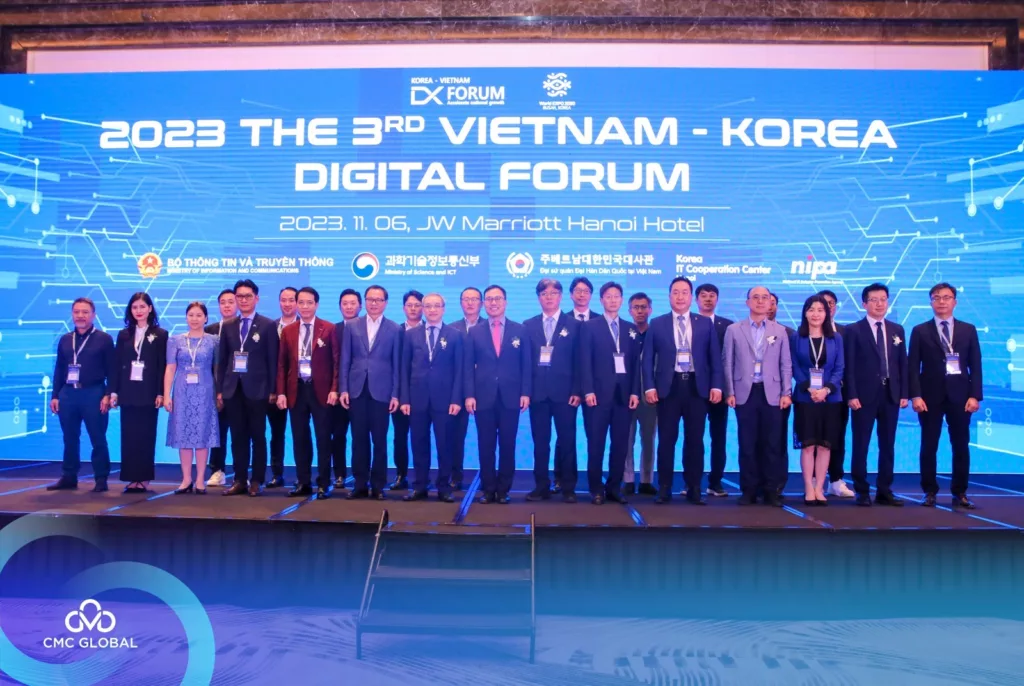 Attending the forum, CMC Global proudly showcased its exemplary IT applications and digital transformation solutions, highlighting the organization's prowess in ICT implementation, digital conversion, and cutting-edge approaches in the digital landscape.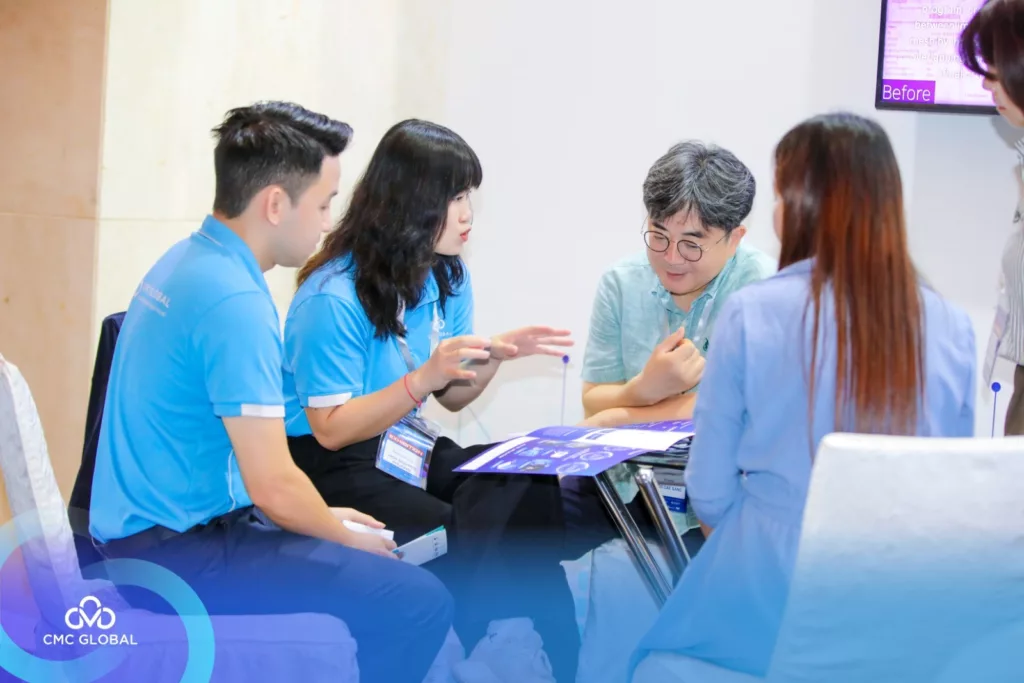 As a prime representative of Vietnam, CMC Global actively engaged in knowledge exchange sessions, sharing expertise in the fields of IT and DX with more than 50 Korean SMEs and startups. This initiative strengthened the cooperation between the two countries in technology and opened opportunities for future partnerships. 
Inheriting more than 30 years of experience in ICT from CMC Corporation, CMC Global has been dedicated to bringing its "Make in Vietnam" IT services, products, and solutions to the global stage, proven by a record of successful projects. With a footprint expanding across the world, CMC Global's efforts are spotlighted in the Korean market, where it stands as a strategic partner of Samsung SDS. We collaborate closely with numerous local clients, delivering cutting-edge services in emerging technologies such as AI, Big Data, and IoT, effectively addressing the digital transformation challenges faced by Korean businesses. Looking ahead, CMC Global promises to continue its mission of technological innovation and service excellence, further solidifying its position as a global service provider in Asia.