Prepare to learn about the benefits of IT Outsourcing and reasons why your company should outsource IT services. 
What is IT outsourcing?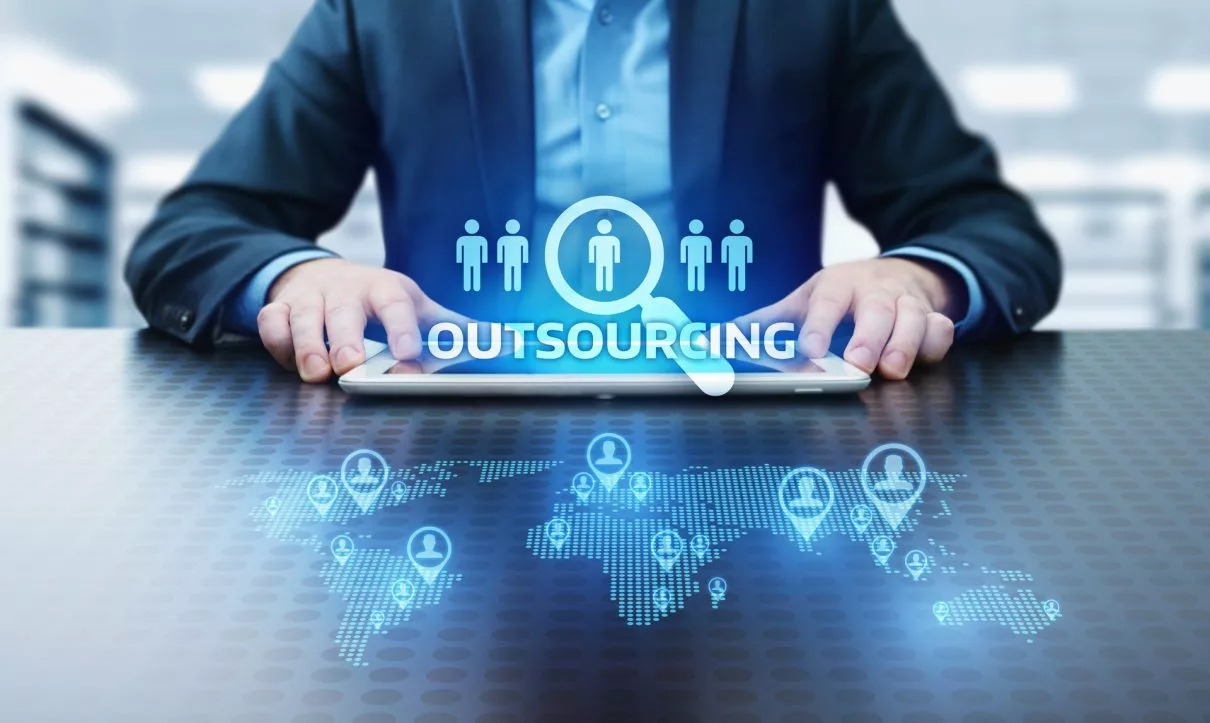 IT outsourcing is looking for an outside provider to undertake various IT responsibilities for a business.  
Some of the IT services that are most frequently outsourced are software development, web development, website maintenance, technical assistance, database development, management, etc. 
The global market for outsourcing IT services hit nearly $400 billion in 2022. The volume is anticipated to reach $430.5 billion in 2023 and surpass $585 billion by 2027. According to the predicted increase, IT outsourcing is common among businesses. 
Types of IT Outsourcing

 
There are various types of IT outsourcing based on where and how the work is carried out. Below are 3 main types: 
Project-based outsourcing:

also referred to as software development outsourcing, nearshoring, and offshoring. In this case, the client provides all project-related information to an external outsourcing provider, who handles all software development, quality control, and project management.

 

Out staffing:

In this case, the company purchases employees' time from an IT outsourcing provider. Typically, these employees will get paid per hour or month. 

 
Offshore development center (ODC):

also known as Research & Development center (R&D center). Some businesses establish an R&D office abroad (often using the same brand name) and employ local staff to work there.

 
Benefits of IT Outsourcing

 
Companies outsource business activities for a variety of benefits. Some of the most common benefits of IT outsourcing are 
#1 Cost advantage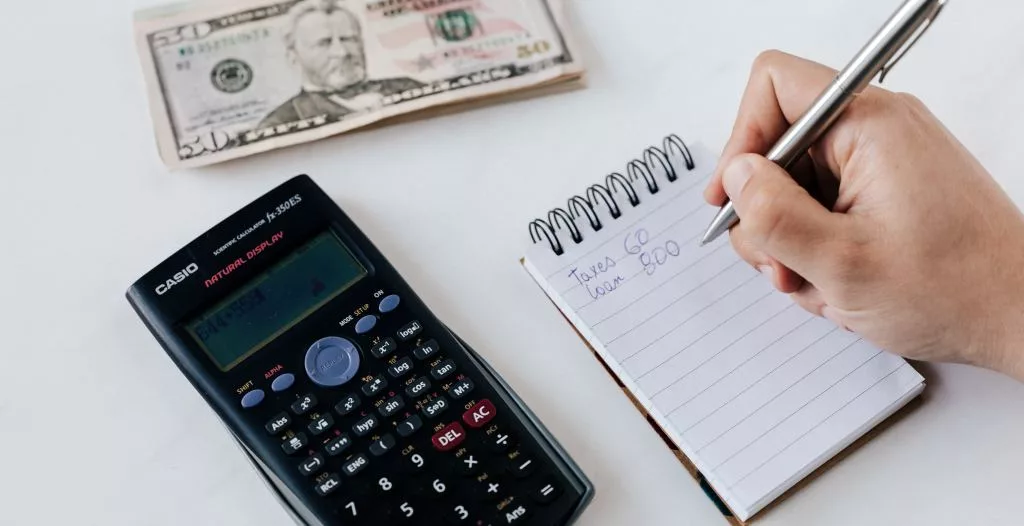 Financial reductions are the most obvious benefit of outsourcing employees. With IT outsourcing, you may get your work done at a low cost and with good quality. 
According to a poll, 69% of UK businesses outsource to cut expenses. Because there is no in-house IT team, there is no need to pay for costly training or employee benefits.  This enables your business to concentrate its labor expenses on your key personnel. Outsourcing allows you to hire on a project-by-project basis, so you only pay for work completed.  
Moreover, outsourcing can save you a lot of money, not just on wages, as you don't need to pay for hardware, equipment, or storage.  
Outsourcing eliminates the need for infrastructure investment because the outsourcing partner is responsible for the business operations and develops infrastructure for them. 
#2 Access to skilled resources

 
The difficulty in finding qualified specialists motivated many businesses to outsource. Many companies struggle with a lack of local expertise. As outsourcing allows you to collaborate with an IT company from another city or even another country, you are not restricted to local applicants. 
Access to a larger pool of skilled experts has emerged as one of the most important benefits of outsourcing IT services. Finding in-house staff with a specific set of skills can be challenging at times. 
As a result, it is preferable to have an outsourced service provider who can provide you with the necessary resources and meet your company's needs regarding skills and technologies. 
#3 Increased efficiency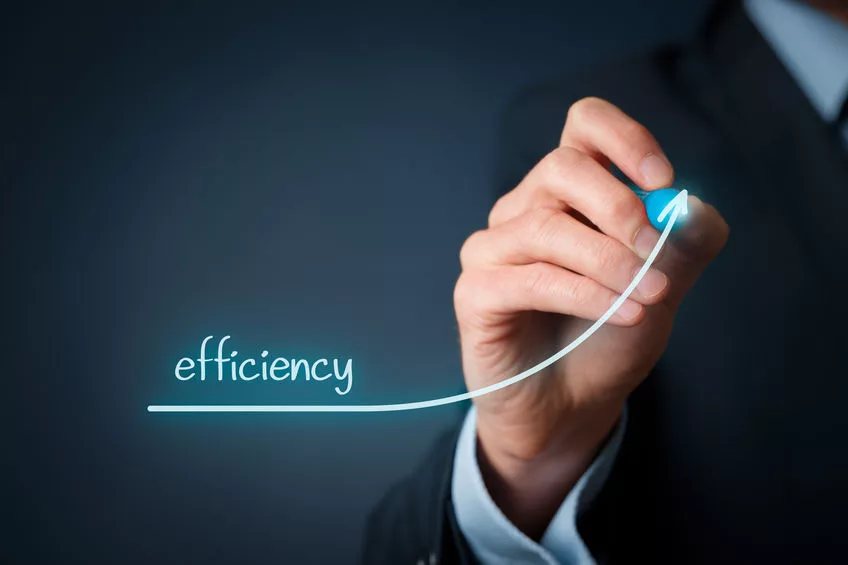 When the workload is divided into several functional parts, the overall performance improves, and results are obtained faster. That is the core benefit of outsourcing IT. You assign some tasks to outside experts, which are completed simultaneously with your core business tasks. As a result, development time is reduced. 
#4 Focus on your core business areas

 
Hiring and managing a software development team is a time-consuming and challenging experience. When you decide to outsource your IT, you will have more time to focus on other important things you would not have time for if you worked on a project in-house.  
Even if you have your internal software development team, outsourcing allows them to focus on the tasks in which they are most comfortable and practical. 
#5 Compliance and Security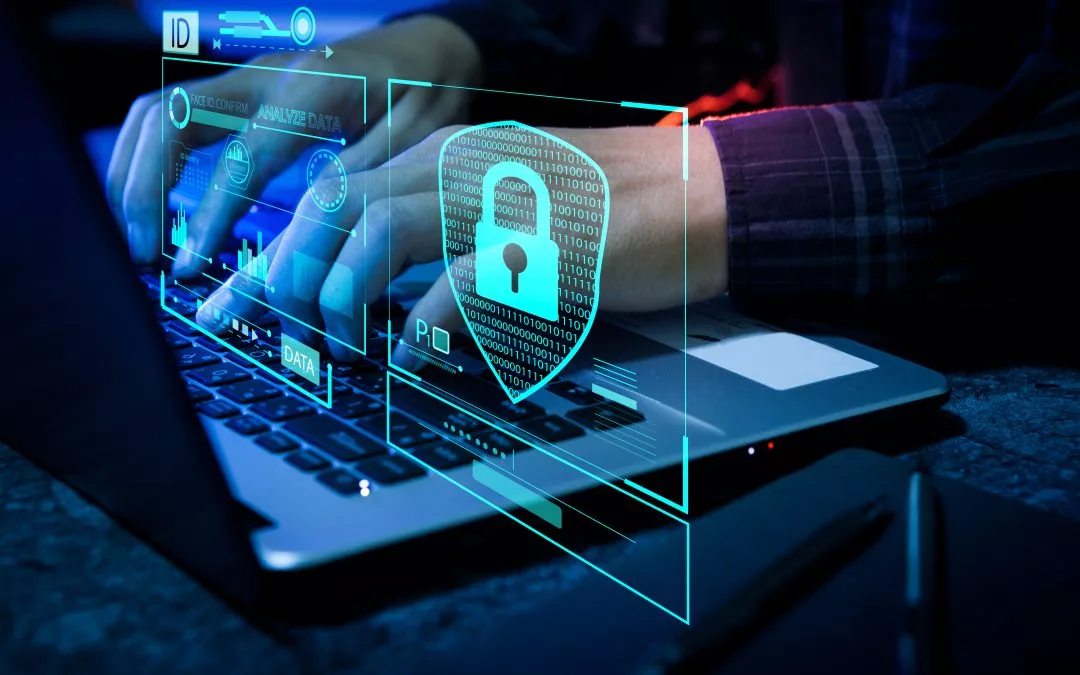 Is your firewall updated? Have you had your computers and servers validated? Has your company implemented PCI security standards? Are you prepared in case of a disaster?  
You can rest assured that your company is minimizing the risks related to sensitive competitive information by outsourcing to an IT services provider who is familiar with PCI compliance standards and can safely back up critical data in the case of an IT disaster. 
#6 Quickly Implement New Projects

 
A quality IT service provider will have the resources to begin new projects straight away. In contrast, handling the same project in-house can take weeks or months to find the right members, train them, and provide the necessary support.  
Quality IT companies will bring years of expertise to most implementations, saving time and money. 
How to pick the best IT Outsourcing company for your business

 
While looking for an IT Outsourcing vendor, it is crucial to concentrate on achieving your business goals through proven procedures and scalable solutions. 
It can be challenging to research possible managed IT support companies. Consider utilizing this checklist as a useful starting point to simplify the search process. 
Does the vendor have a good record of offering IT solutions?

 
Does the vendor employ a group of highly qualified and experienced IT professionals?

 

Can the vendor get good feedback from previous projects?

 

Can the vendor support your company on-site if necessary?

 
Your IT problems are resolved by proactive outsourced IT solutions from CMC Global, which detect and fix issues before they happen. 
CMC Global offers customized IT solutions to make the process of supporting your company's IT easier: 
Provide and maintain IT infrastructure

 

Promote business expansion

 

Use solutions for mobile, cloud, and video conferencing

 

Use cutting-edge, modern technologies.

 
Hundreds of international businesses have used CMC Global's IT outsourcing service since 2017. As one of Vietnam's largest IT outsourcing vendors, CMC Global's IT solutions, communication tools, and technology is scalable and future-proof. 
Contact us to learn how hiring CMC Global to handle your IT outsourcing can boost productivity and give your company the advantage it's been looking for.