Cutting of the Manual Workload
The corporation includes a holding company and 35 member companies operating in many industries: Exploration & Production, Refinery – Petrochemical, Power Generation, Petroleum Services, Gas Industry
CMC centralize data entry, establish data quality processes, and implement a data storage system with multiple layers. As well as develop flexible frameworks, leverage Microsoft technologies, Azure Data Lake and create data streaming pipelines.
Industry: Oil & Gas, Manufacturing
Technology: Azure Synapse Analytic, Power BI, Azure Analytic
Service Domain: Cloud, Data Factory, Data Lake, BI and Analytics
Background and Challenge Story
Our client turned to CMC Global when they realized several business problems, including:
Inefficient management reporting: Compiling comprehensive management reports across the corporation was manual and error-prone, leading to delays and inaccuracies during the decision-making process.
Lack of transparency in procurement: The procurement management process was not transparent and lacked monitoring and evaluation reports, which made it difficult to track spending and ensured that contracts were awarded fairly.
Ineffective investment project management: The investment project management mechanism was inefficient due to a lack of clear investment decision-making criteria, which resulted in wasteful use of capital resources.
Inefficient operation of manufacturing plants: The manufacturing plants needed to be improved due to disparate IT infrastructure, fragmented data, and manual processes. This led to high inventory costs, low-quality output products, and low machine performance.
The company also identified 2 requirements to solve these problems:
First is improving the management reporting process and centralize data storage by implementing a data platform and report system across the corporation to support automated management reporting and information utilization.
Then, maximizing automation of processes at the production plants to enhance operational efficiency by implementing the sub-data platform at factories to facilitate data transformation, create the smart factory, and optimize production efficiency.
Project and Technical Challenges
Project Challenges
The project scope covered multiple business functions in various domains with complicated features. During the implementation phase, engaging and collaborating with many stakeholders was required, which resulted in disagreements over deployment techniques, requirement unification, and even competing interests. The project's schedule was put at risk due to the heavy workload and short implementation time.
Technical Challenges
For the corporation
It was challenging to integrate diverse data sources with multiple operating systems on-premise and in the cloud. At the same time, handling a large volume of data daily required complex data processing logic. Moreover, national data security policies restricted cloud storage possibilities and the reporting system must support flexible analysis and data self-service.
For the factories
Frequent changes in the input data structure posed challenges for data governance. To govern the data collected, a central data platform was needed to serve as a data hub and to meet the needs of analysis and monitoring.
Data streaming was also essential for measuring machine parameters, product quality, environmental data, and fire safety. As to optimize manufacturing activities such as machine performance, malfunction prediction, repairs, equipment maintenance, product quality improvement, and inventory cost optimization, data applications were put into use.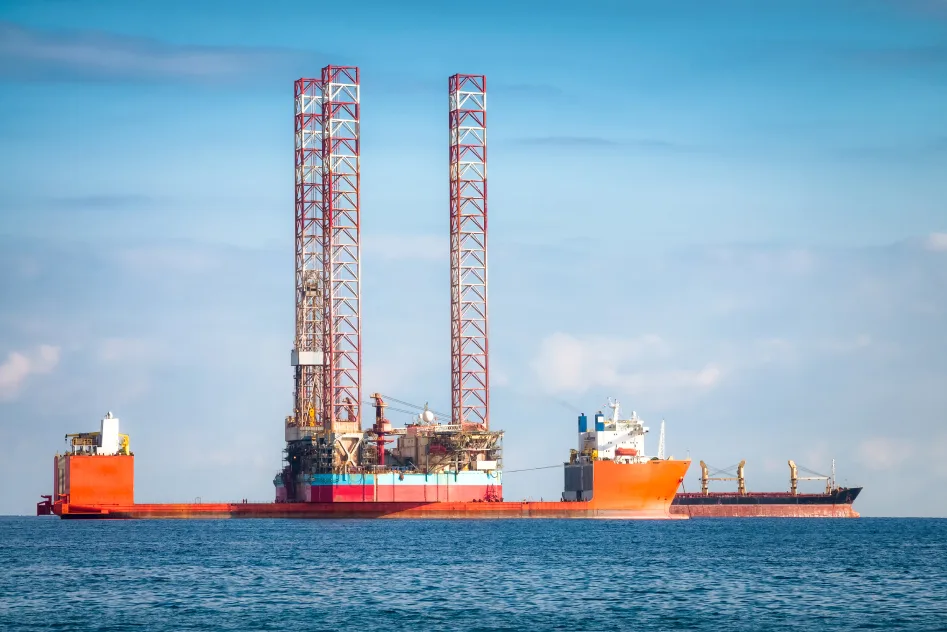 Project Solution
To ensure comprehensive gathering and analysis of requirements and solutions, CMC Global assigned experienced resources to the project, primarily the roles of DA and BA with substantial expertise in business functions and several experts in adjacent disciplines. The team designed a transparent deployment approach, including specific roles, communication, conflict resolution processes, and effective interest management. The project also included training to increase end-user understanding of the digital transformation plan, data self-service capabilities, and technical deployment.
Technical Solutions
For the corporation
The team starts with centralizing the data entry portal and build data quality processes for integrating external data sources and providing data services across the company. The process uses technology with similar characteristics and flexible migration to comply with data policies and enable a smooth migration. Finally, CMC team sets up a data storage system with multiple layers for varying levels of data self-service.
For the factories
The 1st step is developing flexible frameworks to automatically detect and handle changes in input data sources for efficient data governance. We create a data streaming pipeline to build machine learning models for optimizing plant operations based on specific needs. Then, the team uses cloud solutions to save expenses and leverage data from multiple factories to find practical solutions. At this stage, we leverage Microsoft technologies and Azure Data Lake to fully utilize cloud capabilities.
For the corporation:
The centralized management reporting system is automatically updated, enabling BOD to make accurate decisions resulting in financial benefits, particularly investment strategy-related. Now that the self-service data culture is adopted, specialized departments make more decisions toward improving operational productivity and increasing revenue and profits across all corporate sectors. We also implement a transparent data system that reduces negativity while minimizing waste and loss.
For the factories:
The assistance of an integrated and centralized data system has digitalized the operation procedures, and plant operations can now be monitored in real-time. This decreases manual burdens, lowers costs, and improves operational efficiency. Automated production planning is based on historical and market data, ensuring high accuracy and efficiency, resulting in cost savings and enhanced earnings.
The results of machine learning application look promising for the company's growth. Reduced downtime and increased machine performance are the results of early detection of machinery operation issues, maintenance, and repair recommendations using ML. The factories now optimize product quality through machine learning-based calculations of input material ratios. They also start managing security through automatic recognition systems and real-time monitoring of people entering and leaving the plant using ML.