CMC Global was recognized as AWS Advanced Tier Services Partner in June 2023 for its performance in aiding businesses to transform digitally using the Amazon Web Services (AWS) cloud computing service.   
AWS Advanced Tier Services Partner is an outstanding service partner rank granted to companies that excel in the AWS Partners program every year. This award honors CMC Global's efforts in assisting customers in launching a digital transformation journey using AWS cloud computing technologies.   
This milestone has positioned CMC Global as a technological expert in AWS's partner network, giving our customers confidence in CMC Global's ability to consult and deploy large-scale Cloud projects. Being AWS's Advanced Tier Service Partner also gives CMC Global many benefits under AWS partner policy, such as access to the list of AWS clients and many potential cooperation opportunities.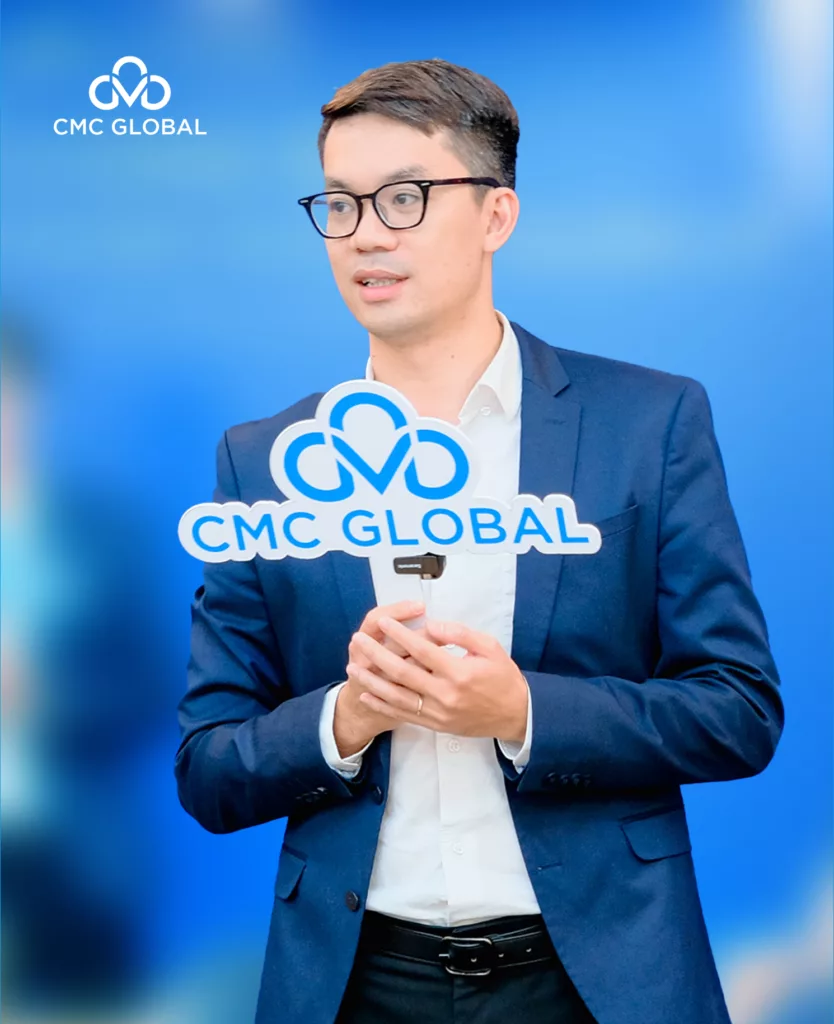 "We are proud to be recognized as an AWS Advanced Tier Services Partner," said Mr. Luong Huu Tuan, CMC Global's Technology Director. "This recognition is a testament to our hard work and success in collaborating with AWS to elevate our service capabilities and drive innovation, ultimately delivering greater value to our clients."    
"Being certified as AWS's Advanced Tier Service Partner, CMC Global can help clients adopt cloud technology quickly and effectively, leveraging AWS's flexibility and speed of innovation to drive industry growth and scalability.", he added. According to Mr. Tuan Luong, with a strategy of improving professional capacity, CMC Global will achieve new milestones in supporting the application of solutions from AWS Cloud in the future. 
To achieve the AWS Advanced Service Partner certification, CMC Global must meet the following criteria: have the in-depth and successful ability to deploy solutions for customers on AWS and have internationally certified technical staff through a series of AWS exams with a clear revenue stream in the AWS cloud services segment. At the same time, CMC Global also fulfilled strict requirements on partner business plans with AWS.  
Up to now, the company has more than 100 AWS-certified engineers, with multiple companies supported by CMC Global to deploy AWS services successfully. This is the stepping stone to help CMC Global develop strongly and create more value for customers in the future.  
Digital transformation is gradually changing the business world, with different routes in each industry. This partner title once again affirms CMC Global's position as a trusted cloud partner of AWS and has proven the company's ability to consult and implement cloud computing projects. 
This also reflects CMC Global's investment in establishing solid partnerships with the world's leading technology company to provide digital transformation services on a global scale. 
About CMC Global
CMC Global is a member of CMC Group, providing information technology applications and digital transformation solutions such as cloud computing applications (Cloud), artificial intelligence (AI), and exporting software. The company aims to deliver a platform with international quality, breakthroughs in productivity and speed.  
To achieve this goal, CMC Global is constantly seeking to cooperate and integrate the latest technologies in the world, following the characteristics of the business environment of many different industries and helping businesses accelerate innovation, thereby creating a leap in labor productivity, customer experience, and meeting business transformation needs in the digital age.